In celebrating its 12th editions, the 2023 Seoul International Writers' Festival was held from September 9-13, 2023 on Nodeulseom, an artificial island on the Han River in Seoul. Held under the theme of "Crossing the Bridge of Language", it was organized by the Literature Translation Institute of Korea (LTI Korea). Prior to and during the festival, the "Through Readers' Eyes" exhibition was opened to the public.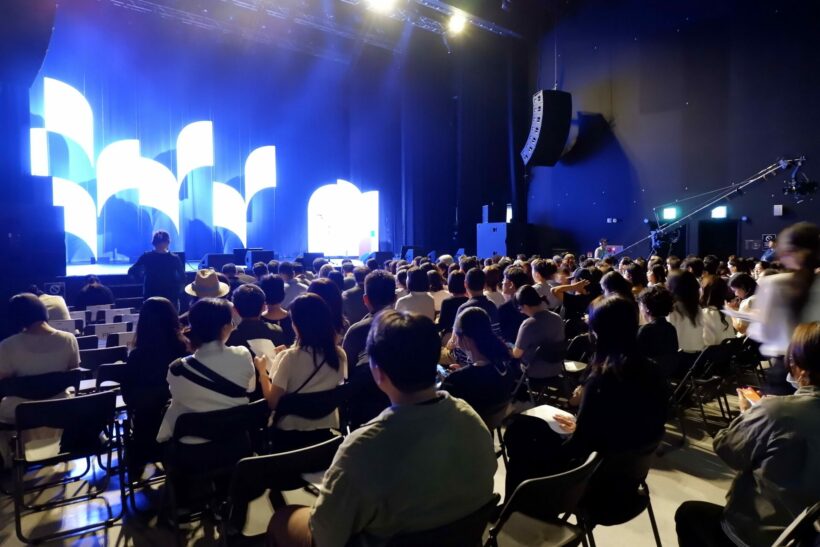 With the participation of 10 international and 14 Korean writers, the festival was graciously organized and hosted novelists, poets, writers, and critics from China, Singapore, Brazil/USA, UK, Iraq, USA, Northern Ireland, Cameroon, and Sweden, international guests who engaged with the public in "Writers in Conversation" sessions.
During the festival's opening ceremony, keynote speeches were given by novelist Jeong Ji-a from Korea and Yu Hua from China, who shared their amazing, beautiful and captivating literary stories with the audience. A Korean novelist, Jeong Ji A is well known for her novels, "The Partisan's Daughter", "My Beautiful Days" and her latest novel "Father's Liberation Diary", said, "Novels help us discover ordinary beauty, the kind that makes up 99% of all beauty. All that live and manage to stay alive are beautiful. But we take notice only of the brilliant, the exceptional. I write to find the beauty of little things that no one sees or to find hope amid sorrow and despair. That's the root of my writing. "Jeong Ji A is currently seen as a writer with a special status in the Korean literary circle, by the Digital Library of Korean Literature.
Chinese Novelist Yu Hua, a prominent literary figure in Chinese literature, marked the 40th anniversary of his literary journey with the audience. He is well known for acclaimed works such as "Chronicle of a Blood Merchant" which has sold 250,000 copies in Korea alone, and "To Live" ". He is considered to be one of China's top three contemporary writers. His work has been translated into more than 45 languages.
Cameroonian novelist, Djali Amadou Amal, is a writer and feminist activist, whose literary works get attention to be translated into the Korean language. In 2021, Amal was crowned a Woman of Cultural Influence and selected as the Author of the Year in France. Along with Angela Merkel and Kamala Harris, she was also named one of the 10 most influential women of 2020 by France24, a French public broadcast service specializing in international news.
The festival also attracted international and local book publishers as well. Annette Orre is Editor-in-Chief of Translated Fiction at ASCHEHOUG FORLAG, a Norwegian publishing house. Previously she has worked as a Literary Agent representing some of the most prominent Norwegian authors on the international Literary scene. She told to Pressenza, "This was my first time in Korea, the opening event was fantastic, listening to the authors' stories and, I think the musical part was also mind-blowing. Our business focus is to get to know Korean literature and find some authors to translate and to publish their works in Norway. So far, we have met with publishers and agents and looking forward to meeting Korean authors.
Here I would like to invite readers to get a full description of the festival's theme "Crossing the Bridge of Language" as it was posted on the website.
"Crossing the Bridge of Language"

We have crossed the bridge of language and entered into the world. As we learn a language, we escape from primordial darkness and head into the light of the world where our family, friends, and neighbors live. Thanks to learning language, we have left the pond of Narcissus, acquired the norms, values, memories, and knowledge of our communities, and thus we've become human.
However, the world we have entered after crossing the bridge of language is not one. Our mother tongue is only one of many languages in which mankind expresses itself, and the culture transmitted by that mother tongue is only one of many cultures.
We are comfortable, but short-sighted in our language; knowledgeable, yet self-obsessed. The humanity we have acquired thanks to our language is limited by that very language. Having entered into the world by crossing the bridge of language, we are about to head back over that same bridge and depart outside of our world.
As you know, literature is a strange language. It's a language that has mastered the laws of language, and it is also a language that violates the laws of language. It serves the purposes of culture and resists culture at the same time. To overcome a restrictive culture, and to transcend our narrow-minded human nature, we have literature.
Some East Asian traditions in literature and philosophy teach us that ultimate truths have no name, that words don't offer access to the Real. This suggests each of us should think beyond our linguistic and cultural limitations. We hope that the Seoul International Writers' Festival will be an opportunity to encounter those limits and to see beyond them.
For further information visit: www. Siwf.or.kr
Photos by Bereket Alemayehu
Source: Pressenza